the event of a thread | 2012-2013

Commissioned by Park Avenue Armory
Kristy Edmunds, Curator
New York, NY
December 5, 2012-January 6, 2013
View the project pdf.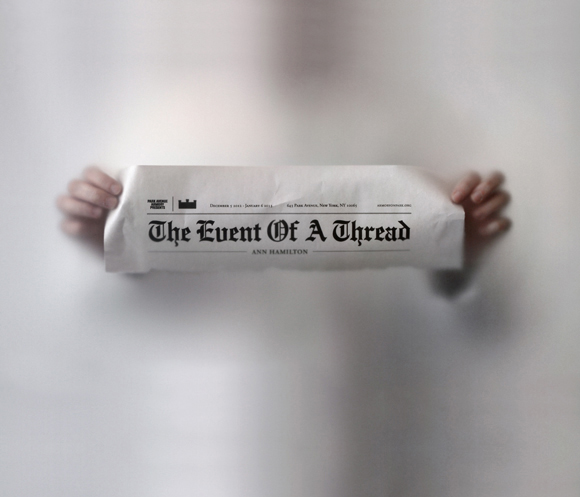 the event of a thread is made of many crossings of the near at hand and the far away: it is a body crossing space, is a writer's hand crossing a sheet of paper, is a voice crossing a room in a paper bag, is a reader crossing with a page and with another reader, is listening crossing with speaking, is an inscription crossing a transmission, is a stylus crossing a groove, is a song crossing species, is the weightlessness of suspension crossing the calling of bell or bellows, is touch being touched in return. It is a flock of birds and a field of swings in motion. It is a particular point in space at an instant of time.

— Ann Hamilton

To read the entire statement, click here.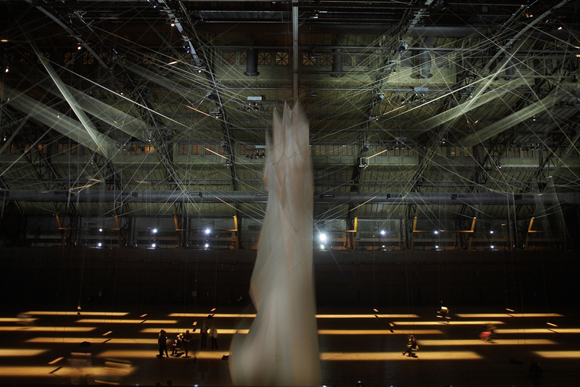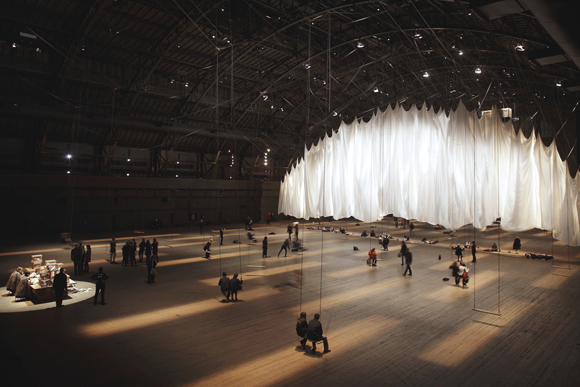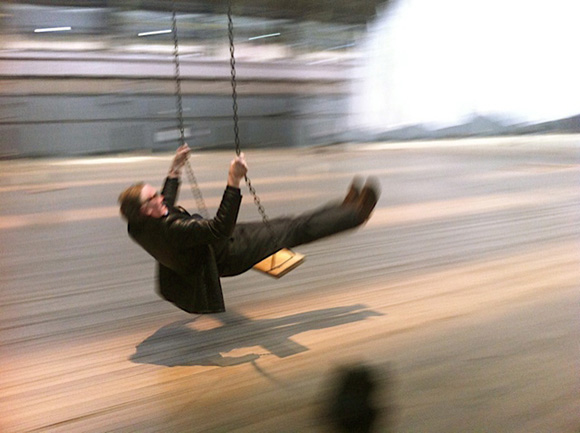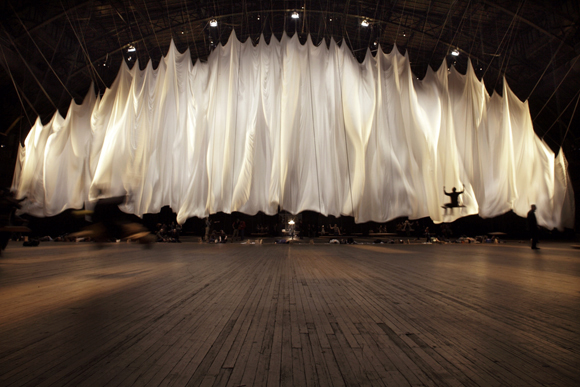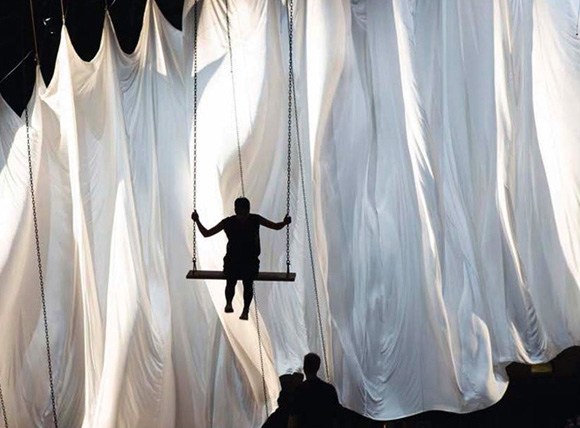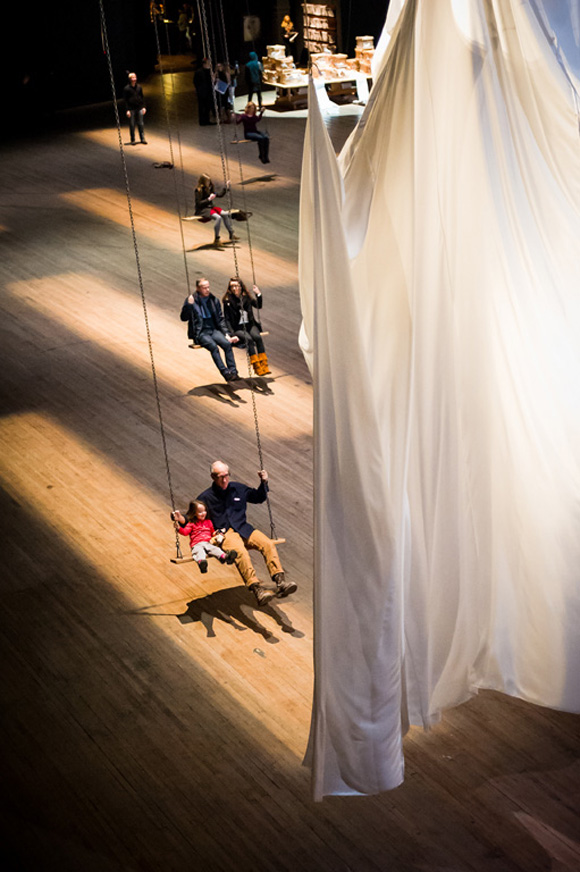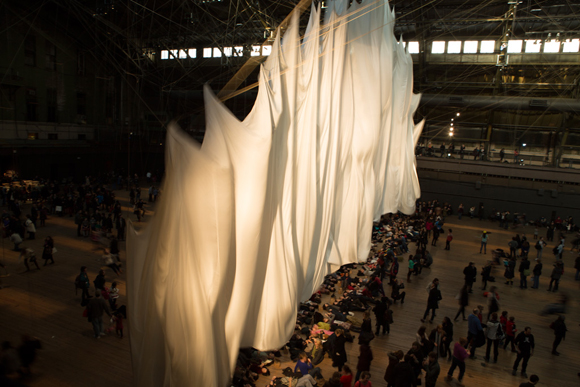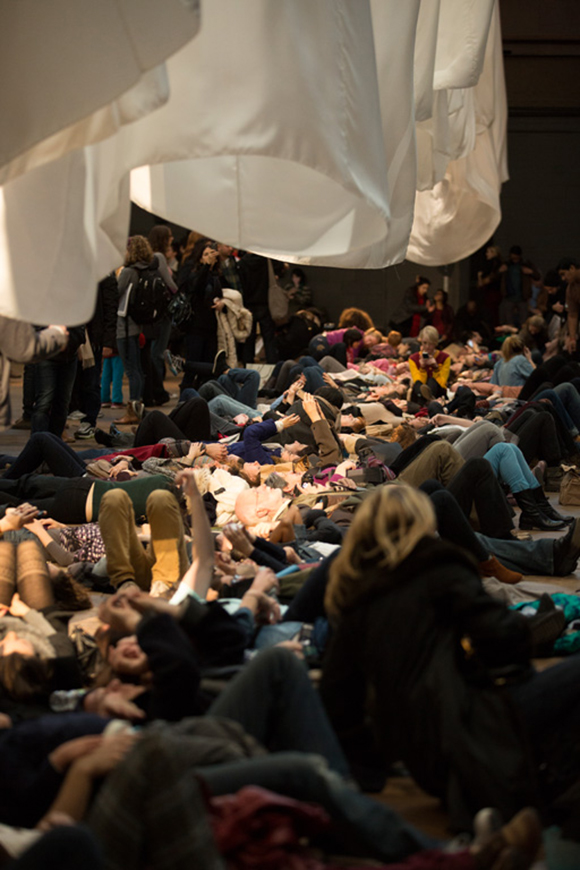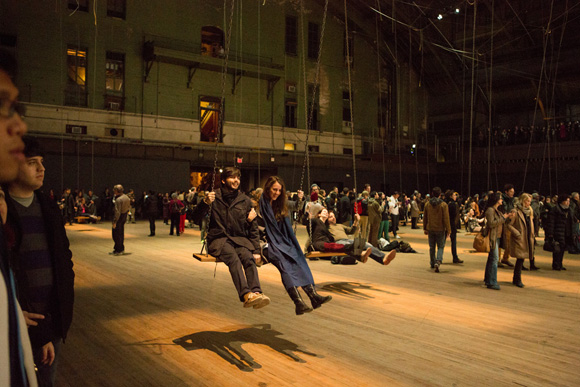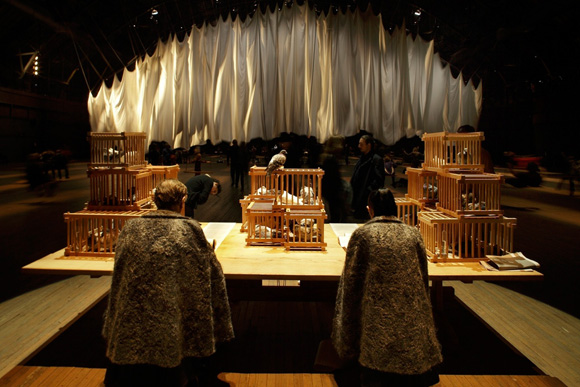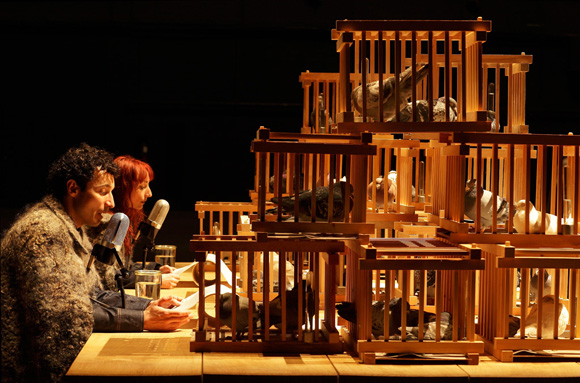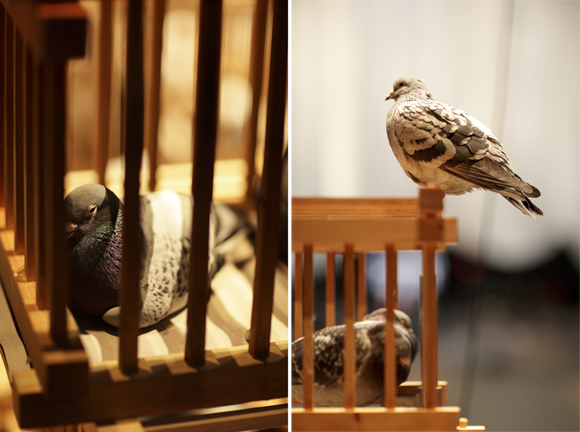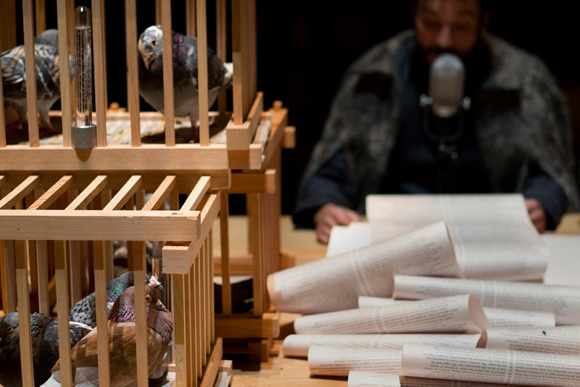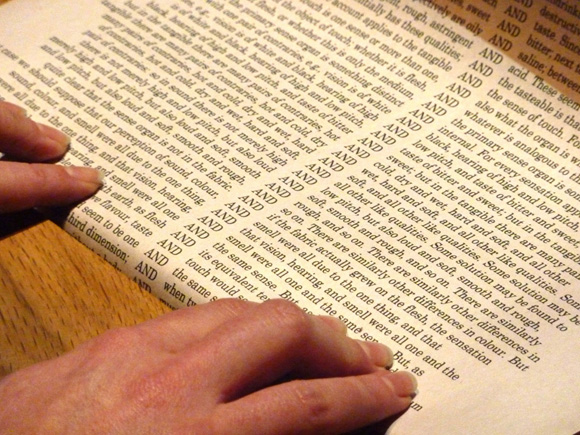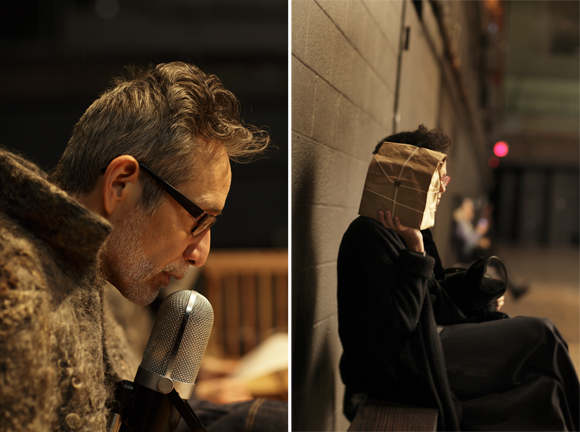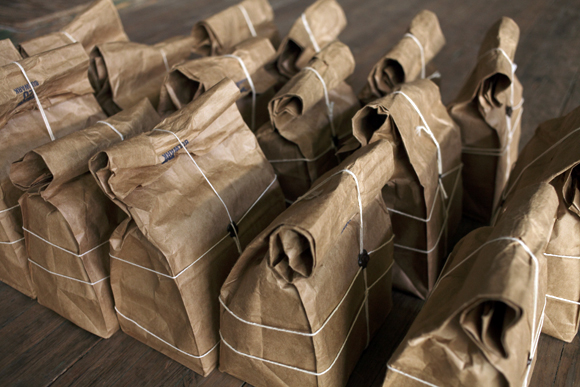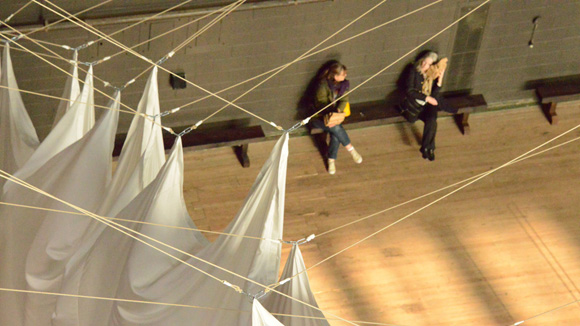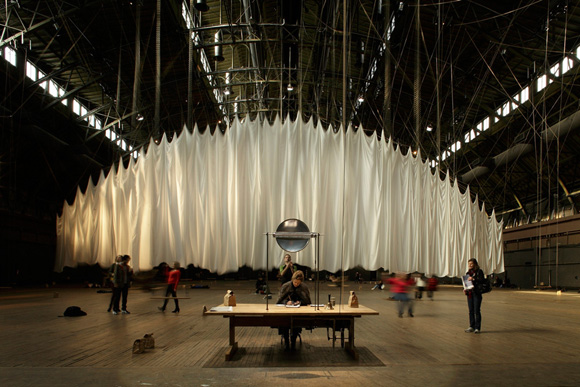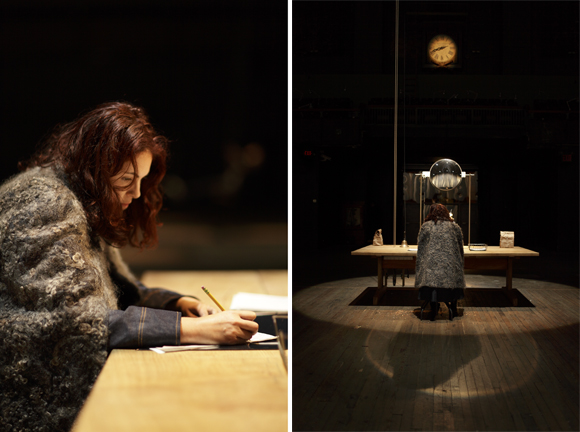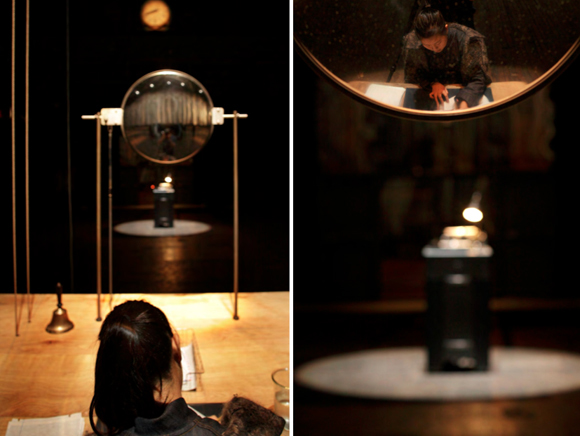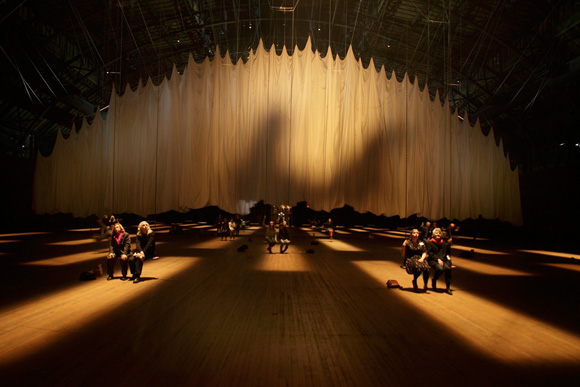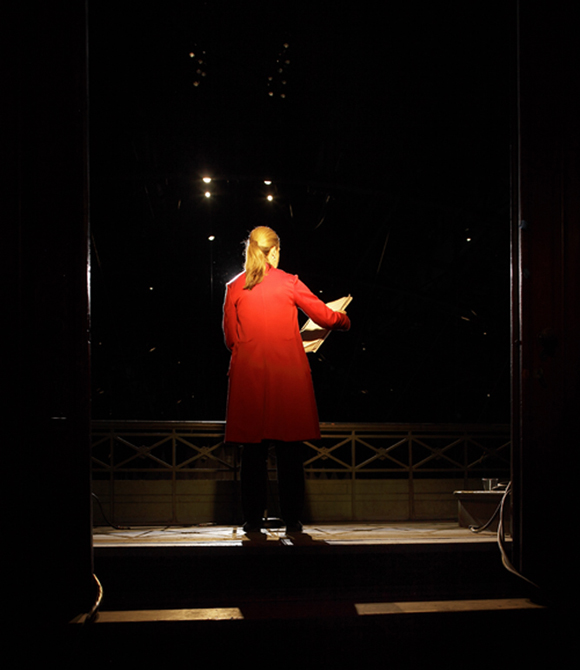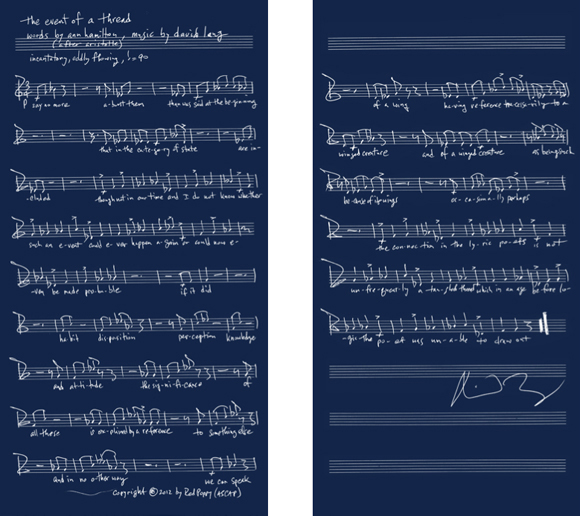 To hear the anthem, click here. (Vocalist: Bora Yoon)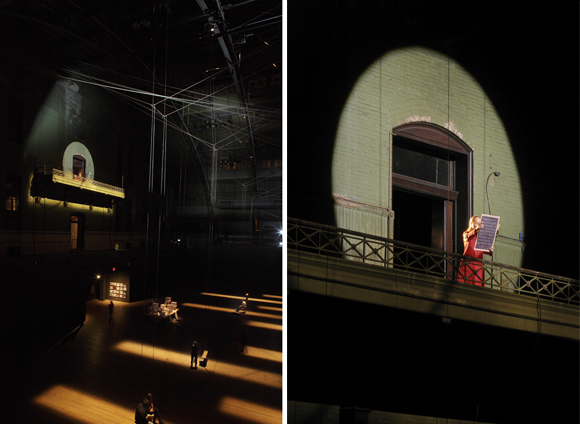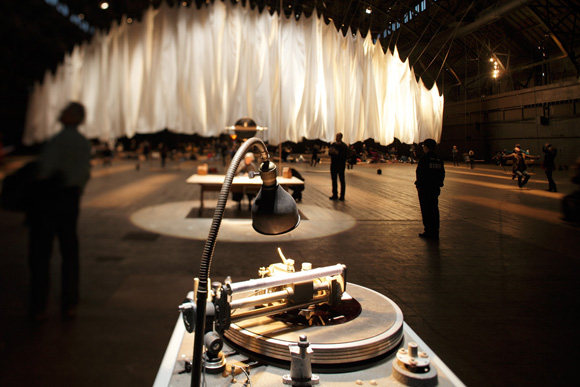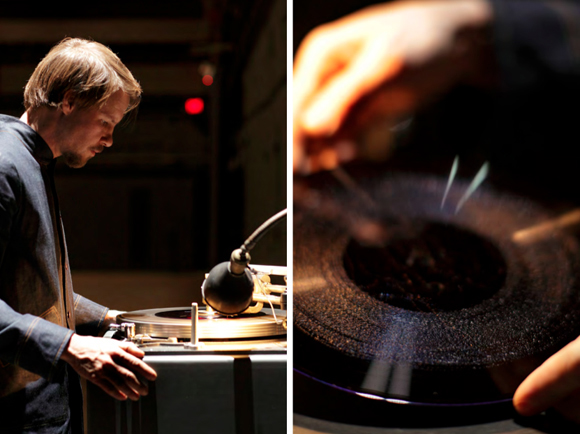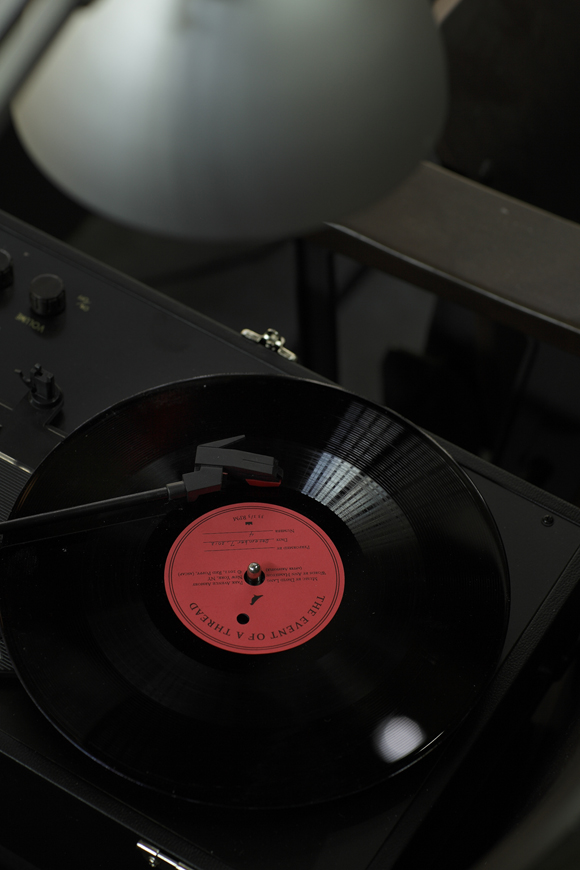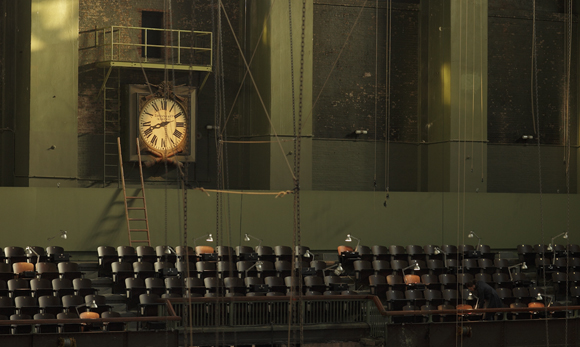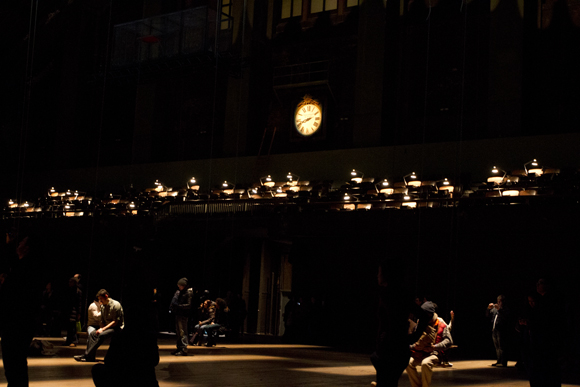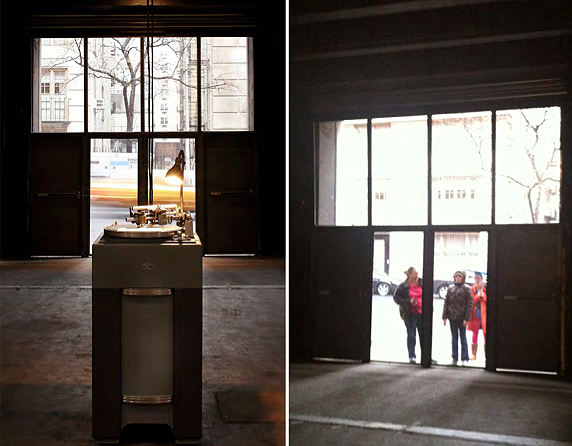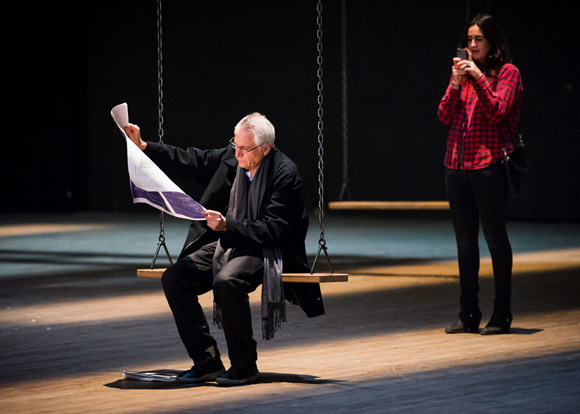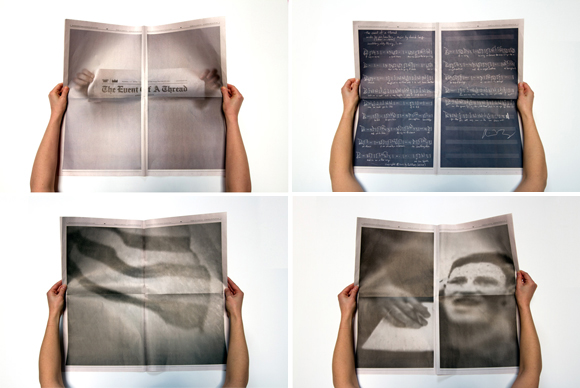 To read the full newspaper, click here.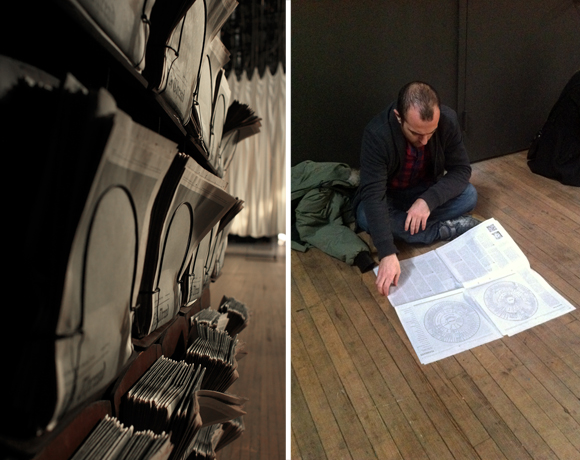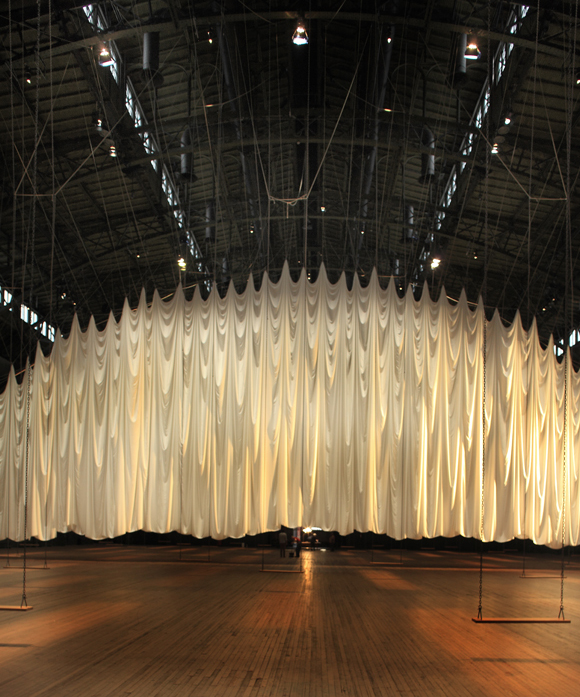 Photo and video credits: Thibault Jeanson,
Al Foote III, Will Chafkin, Woo-Ram Jung,
James Ewing, Lana Z. Caplan,
Philip Greenberg/New York Times,
The Wånas Foundation,
Ann Hamilton Studio

ADDITIONAL RESOURCES
New York Times review by Roberta Smith
International Association of Art Critics United States
Top Project in a Public Space
Modern Painters review by Karen Archey
artcritical review by Ellen Handler Spitz
The Modern Art Notes Podcast: Ann Hamilton
Social media footprint of the event of a thread by hyperallergic.com
Visitor video by Paul Octavious
ACKNOWLEDGMENTS
To view full project credits and acknowledgments, including a list of all readers, writers, and vocalists, click here.

Season Sponsor


the event of a thread is sponsored, in part, by Lincolnshire Management, and in part, by public funds from the New York City Department of Cultural Affairs, in partnership with the City Council.
Support for Park Avenue Armory's artistic season has been generously provided by The Andrew W. Mellon Foundation, The Rockefeller Foundation, Bloomberg Philanthropies, The Peter Jay Sharp Foundation, The Shubert Foundation, the Fan Fox and Leslie R. Samuels Foundation, the Marc Haas Foundation, and The Charles Evans Foundation.