aloud | 2004-2005

Historiksa Museet
Stockholm, Sweden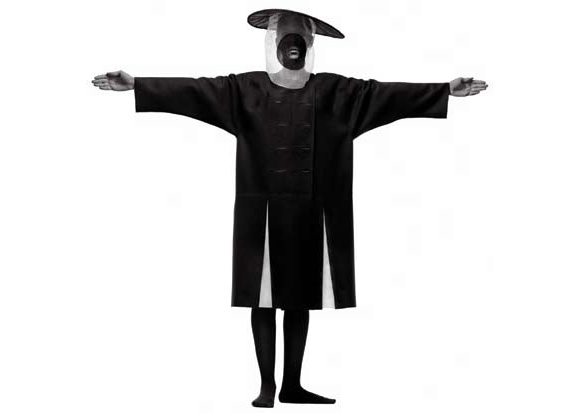 Materials: 14 silk covered, hand cranked wind machines; human attendants wearing wool felt coats and hats; sound; artist book/score for the performance of breath

Fourteen silk covered wind machines placed in the Museum's Gothic Hall were hand cranked by museum staff and volunteers wearing wool felt coats and hats. The collective winding of the wood machines filled the museum with friction generated wind to create a volume of calling larger than the containing space and contrasting with the silent presence of the surrounding collection of wood altarpieces.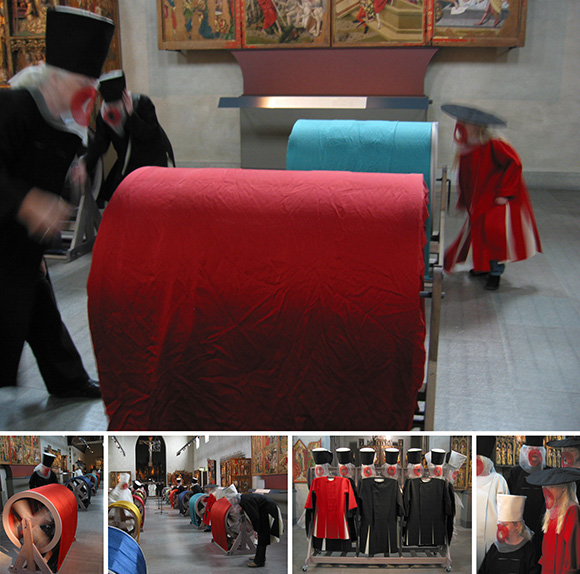 The carved and hand painted figures fixed in their narrative altarpiece became both the context and the material of the work. The mouths of the small sculptures - grotesque in close-up - form the contents of the book opened on a music stand at the end of corridor of wind machines.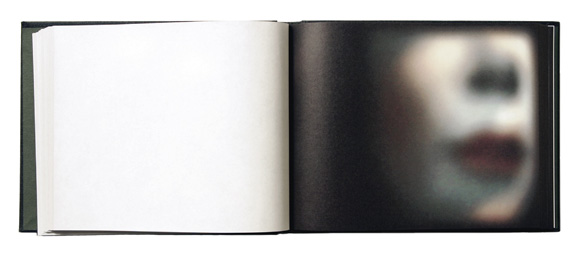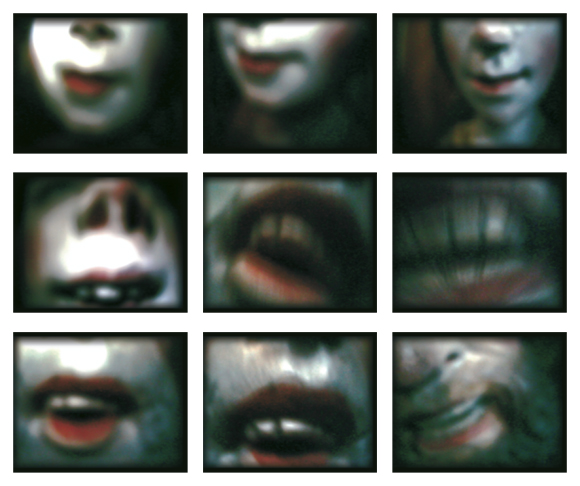 Printed from video stills made moving a tiny video surveillance camera by hand, coaxing them to speech or animation, the 174 images of the artists book were printed on thin bible paper and became the score for a performance of breath at the exhibition opening.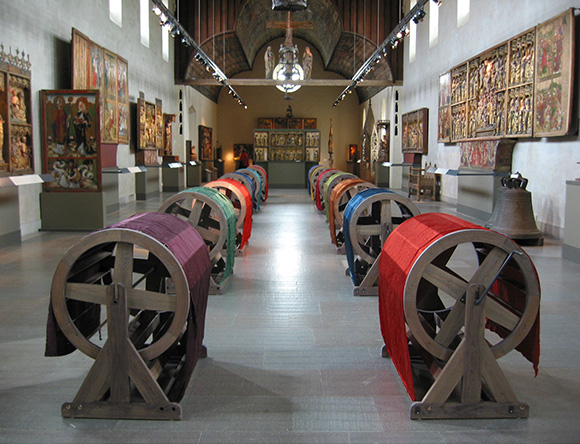 Photo credit: Dawid / Ann Hamilton