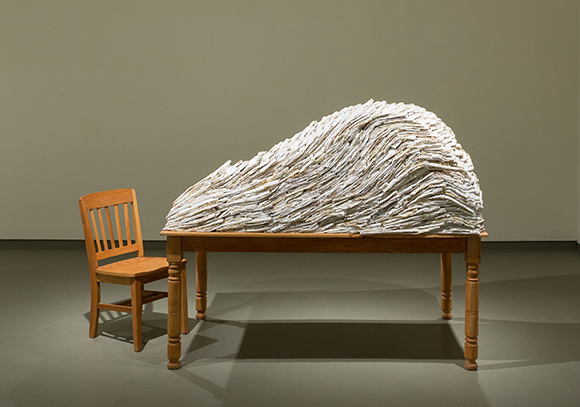 "Tables are my blank paper, my landscape, my figure, a plane that implies the solitary figure and all that is social . . . two people sitting face-to-face, working together, eating or speaking. . . . All tables inherit a history of their use as a site of communion and sacrifice."
A dining room table, engulfed in a strata of men's white dress shirts, laundered, ironed singed and gilded, was originally exhibited at the center of an installation titled still life in a private home for the 1988 Santa Barbara Home Show project. The shirts—transformed by processes of destruction and care—conveyed domesticity's dual nature.
(still life) was reinstalled in 2015 for the exhibition WHITE at MOCA Jacksonville, Florida.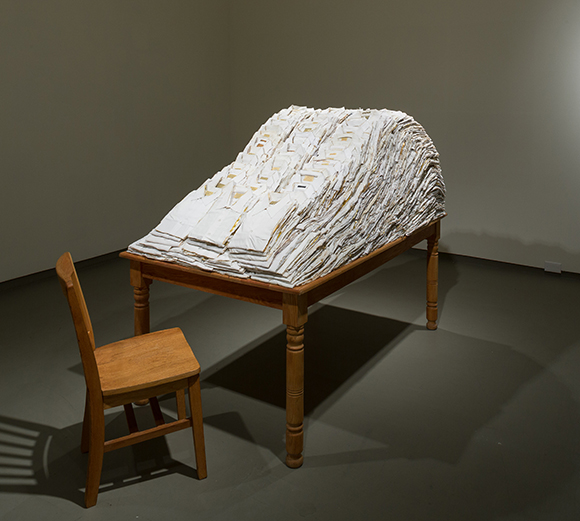 Photo credit: MOCA Jacksonville/© Doug Eng