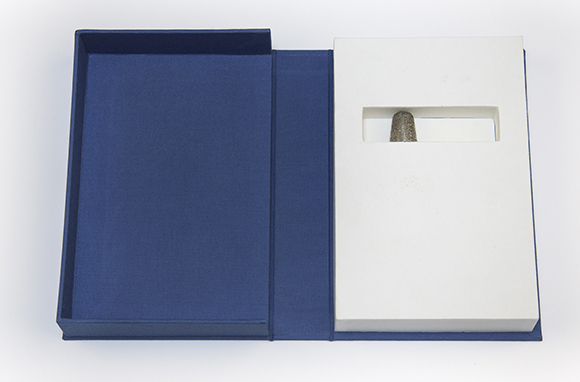 Silver thimble photo-etched with text of Susan Stewart's poem "Cinder," bookbinder's clamshell box
Edition of 20 with 6 Artist's Proofs
Approximately 7 x 6 inches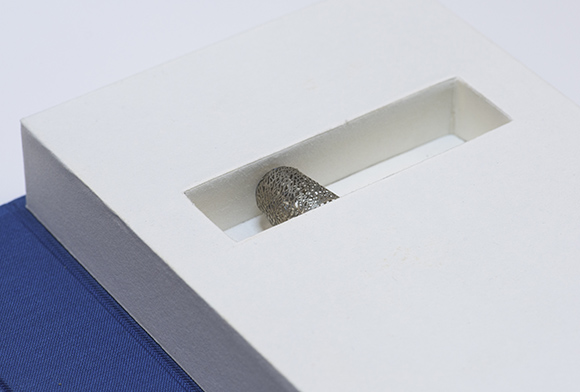 First exhibited in Hamilton's installation whitecloth, at The Aldrich Museum of Contemporary Art in 1999, "Cinder" is a Susan Stewart poem of the same title photo-etched in silver to create its openwork traces. The thimble can be removed from its book-sized box and worn or turned to reveal the script of the poem. This thimble is related to one of the thimbles in Hamilton's two-part object scripted, 1997.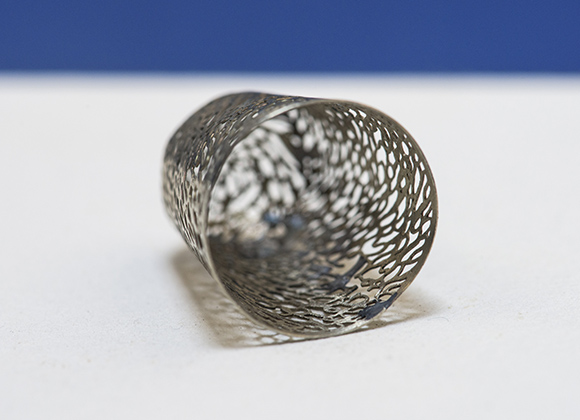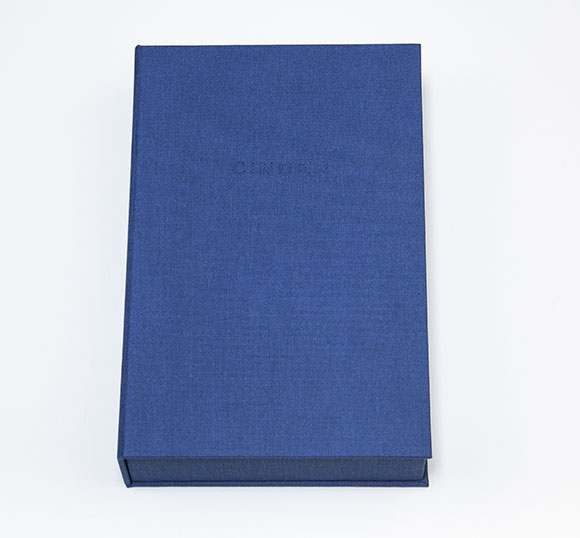 Photo credit: Jeff Hazelden