current

UPCOMING AND RECENT LECTURES
Feburary 5, 2015
Lecture, Austin Peay State University, Clarksville, TN
October 28, 2014
2014 UNT Nasher Lecture Series: Ann Hamilton, Nasher Sculpture Center, Dallas, TX
September 13, 2014
Plentary Session, Textile Society of America Symposium, Los Angeles County Museum of Art, Los Angeles, CA
April 8, 2014
Lecture at Urban Video Project Everson, Hosmer Auditorium, Syracuse, NY
March 5, 2014
This Is Almost That: Ann Hamilton and Jane Hammond in conversation with Lisa Pearson, New York Public Library, New York, NY
February 21, 2014
Reception for the unveiling of Ann Hamilton Digital Archive at The Visual Resource Library, The Ohio State University, Columbus, OH
January 23, 2014
On Being: making, and the spaces we share (in conversation with Krista Tippett), recorded at the Minneapolis Institute of Arts, Minneapolis, MN



CURRENTLY ON VIEW
October 11, 2014- April 26, 2015
the common S E N S E, Multi-gallery installation, Henry Art Gallery, University of Washington, Seattle, WA
November 13, 2014- December 31, 2014
Ann Hamilton: select works, Robischon Gallery, Denver, CO
May 2012-ongoing
at sea, a commissioned piece for the Murals of La Jolla, La Jolla, CA
November 15, 2011-ongoing
Limited edition print for Skowhegan School of Painting & Sculpture benefitting their scholarship fund. See the announcement and website for more information.


UPCOMING PROJECTS

April 2015
Performance collaboration with SITI Company, Wexner Center for the Arts, Columbus, OH
2015
Commissioned project, Brown School of Social Work, Washington University in St. Louis, St. Louis, MO
2015
Commissioned project, Waterfront Seattle, Seattle, WA


RECENT PUBLICATIONS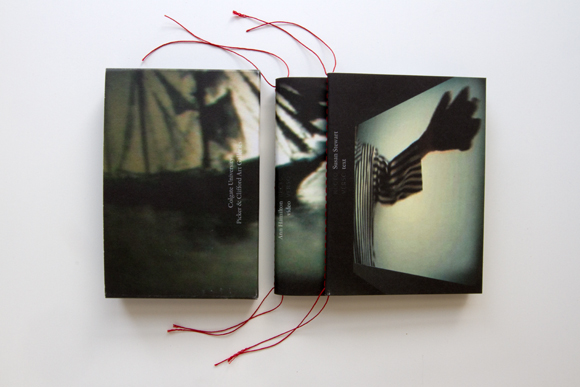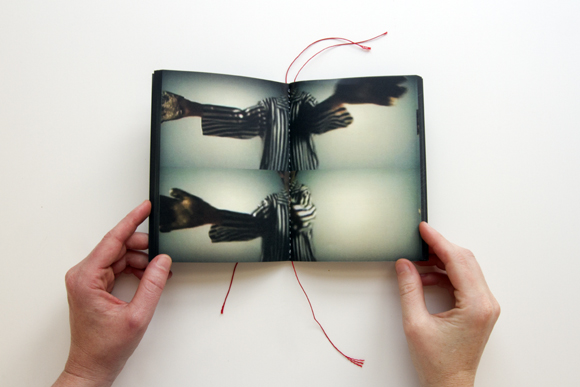 RECTO/VERSO: video by Ann Hamilton, Picker & Clifford Gallerie, Colgate University, Hamilton, NY, 2013
Texts by Susan Stewart and Linn Underhill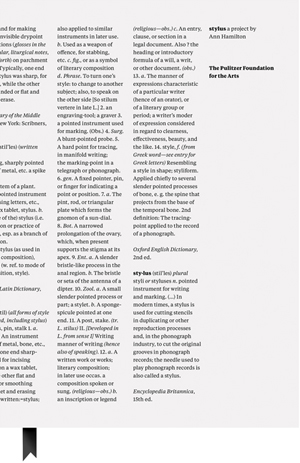 Ann Hamilton: stylus, The Pulitzer Foundation for the Arts, St. Louis, Missouri, 2012
Texts by Ann Hamilton, Matthias Waschek, and Steven Henry Madoff



RECENT PROJECTS
June 27-September 20, 2014
UNKNOWN: Pictures of Strangers, group exibition, Transformer Station, Cleveland, OH
July 29, 2014
Premiere of page sounding with Dieu Donné and Bang on a Can, MASS MoCA, North Adams, MA. Watch the behind-the-scenes video.
April 8-May 31, 2014
table, outdoor projection, Urban Video Project, Syracuse, NY
March 5-9, 2014
The Art Show on Park Avenue, Art Dealers Association of America, Park Avenue Armory, New York, NY
January 2014
Artist Residency, Minneapolis Institute of Arts, Minneapolis, MN
November 7 - January 11, 2014
a reading, Elizabeth Leach Gallery, Portland, OR
September 8-October 31, 2013
near · away: Series and Editions, Goya Contemporary Gallery, Baltimore, MD
March 2-August 31, 2013
Ann Hamilton + Cynthia Schira: A Commission for the Spencer Museum of Art, Spencer Museum of Art, The University of Kansas, Lawrence, KS
December 7, 2012-January 6, 2013
the event of a thread, Park Avenue Armory, New York, NY

June 24-September 9, 2012
Collaborative project with Bayer MaterialScience LLC in Factory Direct Pittsburgh at The Andy Warhol Museum, Pittsburgh, PA
July-August 2012
Project for the Echigo-Tsumari Art Triennial, Echigo-Tsumari region, Japan
February 3-April 6, 2012
RECTO/VERSO: video by Ann Hamilton at the Picker and Clifford Art Galleries, Dana Arts Center, Colgate University, Hamilton, NY. Please see the exhibition brochure and lecture poster for further information.




Click here for the full schedule of performances at tower · Oliver Ranch.